Celebra el
Año Nuevo Chino
con la familia Fong
To download & print worksheets click here.
A Chinese-American family invite their good friends, the Sánchez family, to celebrate the Chinese New Year. Nico takes the reader through the magnificence of the celebration as he takes pictures of everything he finds interesting, but not without getting into trouble. This book includes an informative section about the Chinese New Year.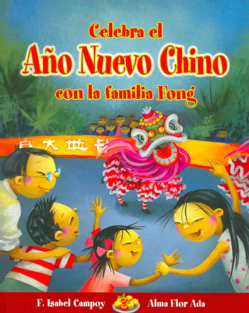 To view book click here.