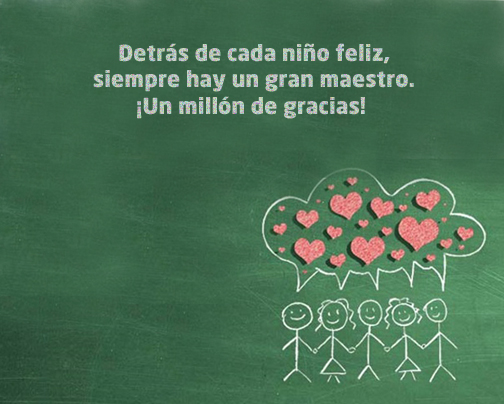 By Anne Silva
We're in the home stretch, friends. The last straightaway. The finish line for this school year is nearly in sight. And if you are like me, you feel like it is taking its SWEET TIME getting closer. DRAGGING. Dawdling, even.
So let's see if we can give your morale a little turbo boost: let's take just a minute to think about a simple question. And the best part is, you can even WIN a freebie in the process!
So here goes:
Which teacher has been your biggest inspiration?
Or maybe just:
Who has you inspired you the most as a teacher?
You already know my story and my beloved, formidable Ms. Tobias; I wrote about it here. Now, we want to know yours. Tell us about your biggest influence as a teacher: who inspired you to become a teacher? Who inspires you to keep going? Who has changed how you view your classes or your role in them?
Send your response to spanishclassroom@santillanausa.com by May 29th, 2015. The top three entries will be posted on the blog, and will win a Phonics Kit, a class set of dictionaries, or a set of Leveled Readers, your choice!
So it's a win-win-win situation, right? You get to take a few minutes to think about your inspirations, and get a morale boost in the process. Then, you could be published on the Internet, here in our awesome community of amazing educators. And on top of that, your classroom and your kiddos would benefit as well!
Win-win-win.
And isn't that how you want to come down the home stretch?